Mini Gemstone Trio Altar Kit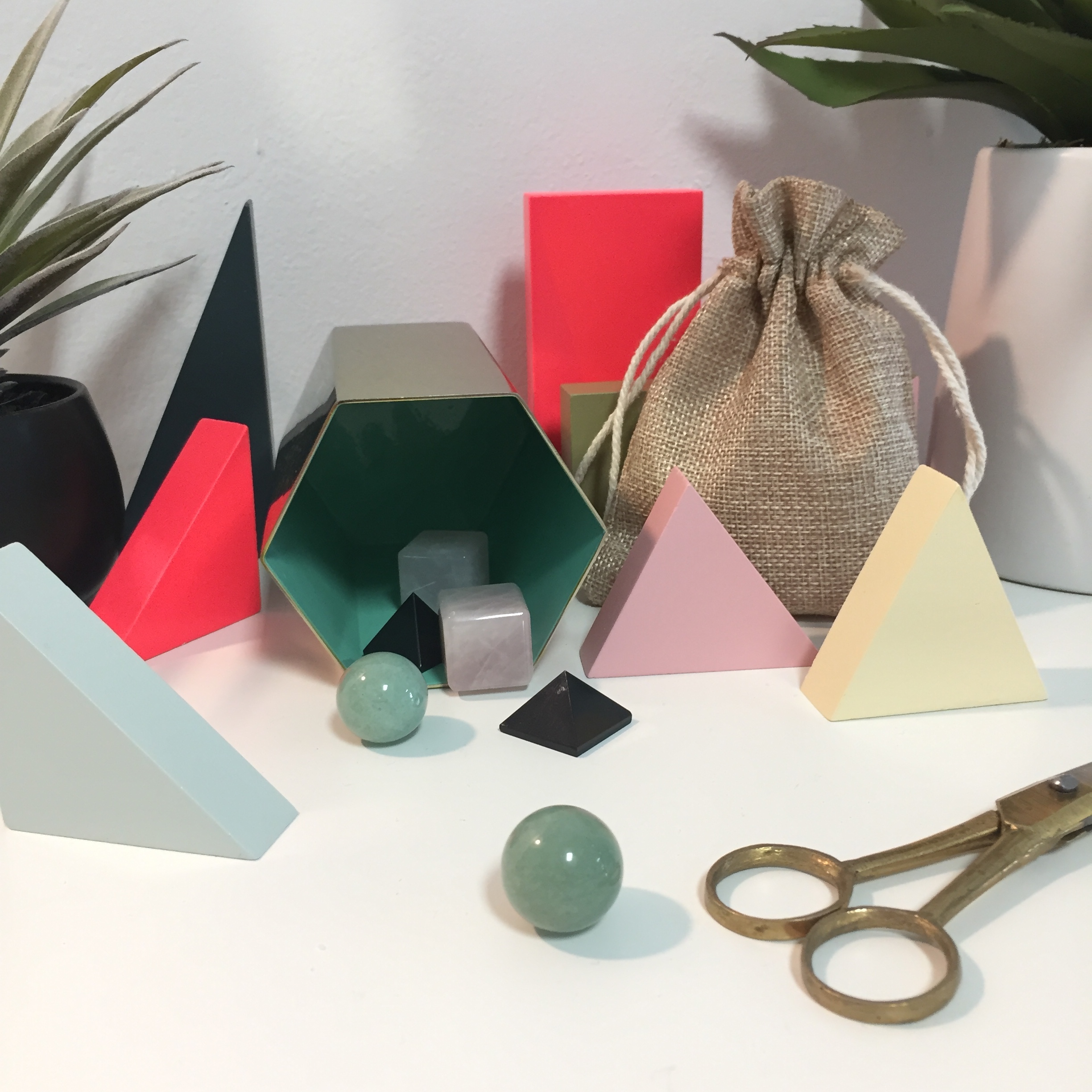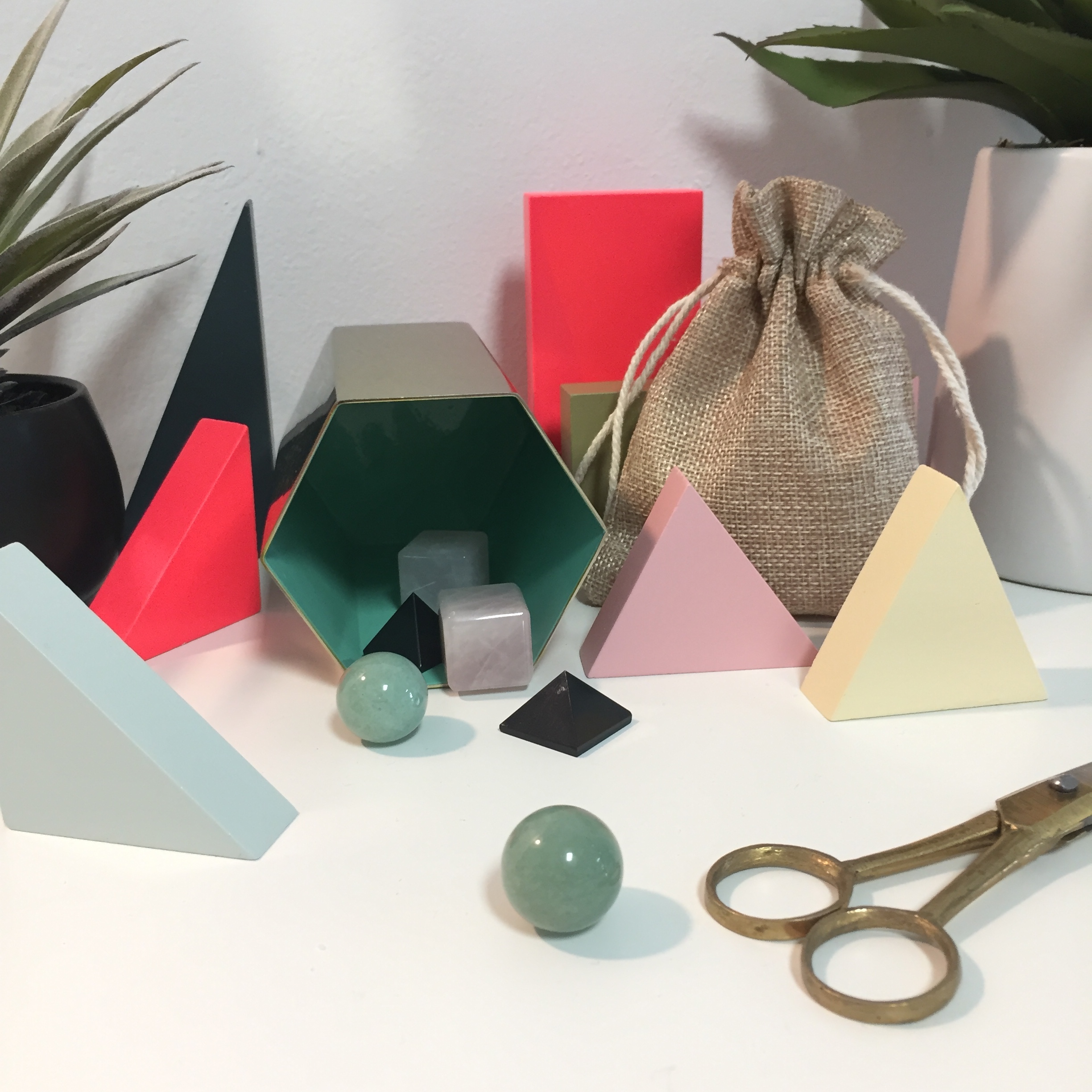 Mini Gemstone Trio Altar Kit
Anchor in the energies of creation anywhere you go, with this trio of mini-minerals! These sacred geometry gemstones are sized perfectly for travel or for shelf altars. Your kit includes*:
3 gemstone minerals sculpted into Platonic solids roughly 5/8" - 1" in size, and including:

1 Pyramid (specify black agate or orange aventurine)
1 Sphere (specify green aventurine or amethyst)
1 Cube (all rose quartz)

1-oz. UV protected spray bottle of blessed alchemical water for cleansing your stones
Polishing cloth
Handy pouch made of natural fibers
*I'm sorry to say the kit does not include the awesome wooden blocks or the pair of golden scissors you see in the picture.
**Price includes credit card fee, but does not include MN state tax (6.88%) or delivery costs. These will be calculated in your shopping cart.